Apollo
Abdurrahman Akkuş
DIRECTON & DESIGN
↓
Hello Everyone!
I am
Abdurrahman

!
I'm full service freelancer that means I've got you covered on design and content right through to digital. You'll form a lasting business relationship with me, collaboration is central to my work. I design and motion graphics with more than 14 years of knowledge and expertise. I build creative video contents and help brands succeed!
Hi, I'm Abdurrahman Akkus, a Motion Designer, 3D Artist and video content creator based in Istanbul.
Thinking and designing are my life. I help brands create video projects, design solutions…
Creativty is a way of life for me.
My Skills
More than
14 years

of experience
TEAM & WORK MANAGEMENT
CONTENT & PROJECT CREATION
POST-PRODUCTION DIRECTION
VIDEO-FILM DIRECTION
2D&3D ANIMATION
DESIGN
PLANNING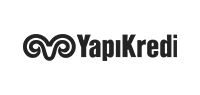 With more than ten years of knowledge and expertise i create and direction to projects. I build video content for brands and help them succeed!